It's that time of year! CFL baby! A Toronto Argonauts fan sent in their underwear for repair. It was in sad shape! Being football fans, we took pity our our Toronto Argo fan and helped him out.
Toronto Argonauts underwear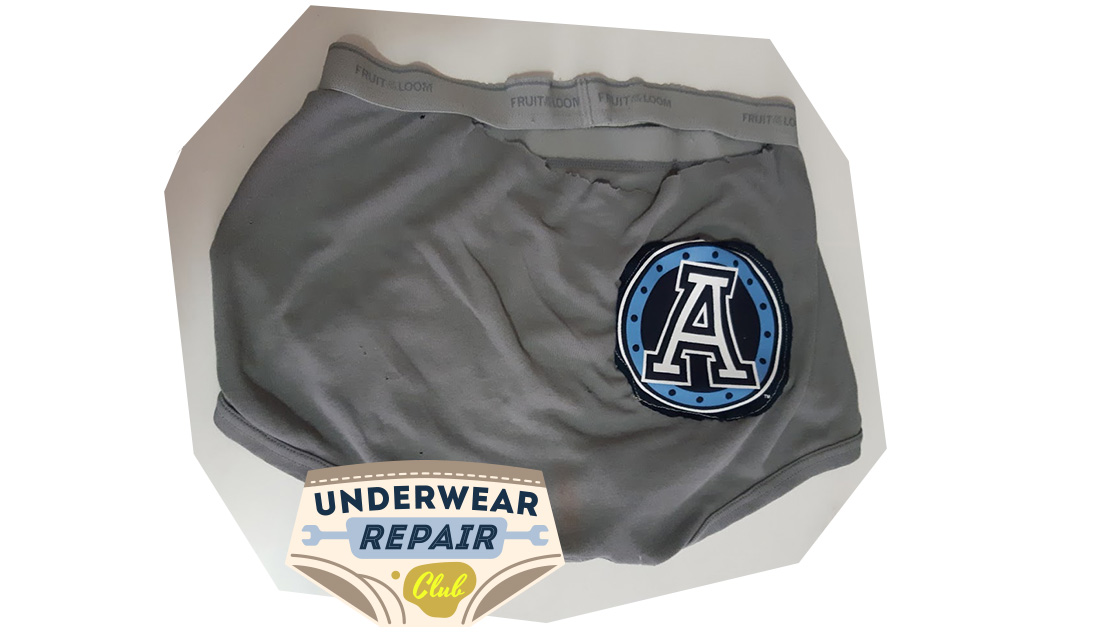 This underwear is crudely constructed, much like the Argonauts. Outside of that, upon an initial inspection, our Underwear Repair Associates could only find a torn waistband on our Toronto Argonauts underwear. But then we found something else!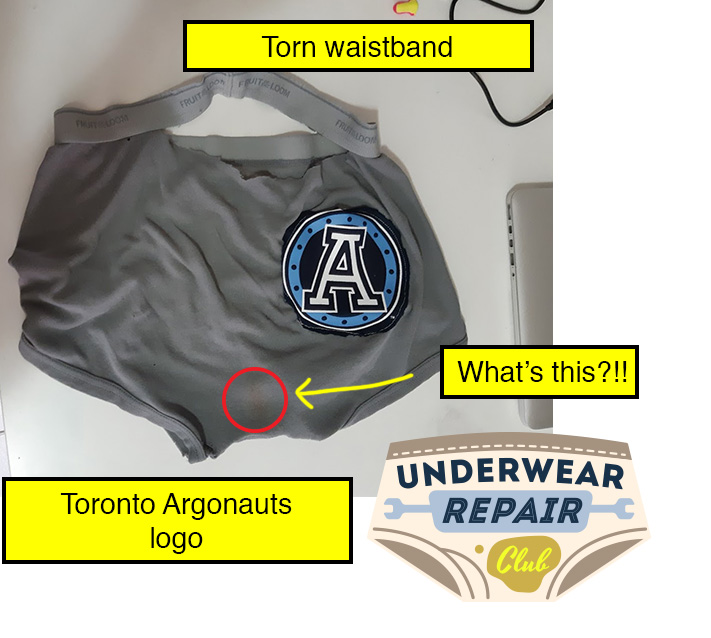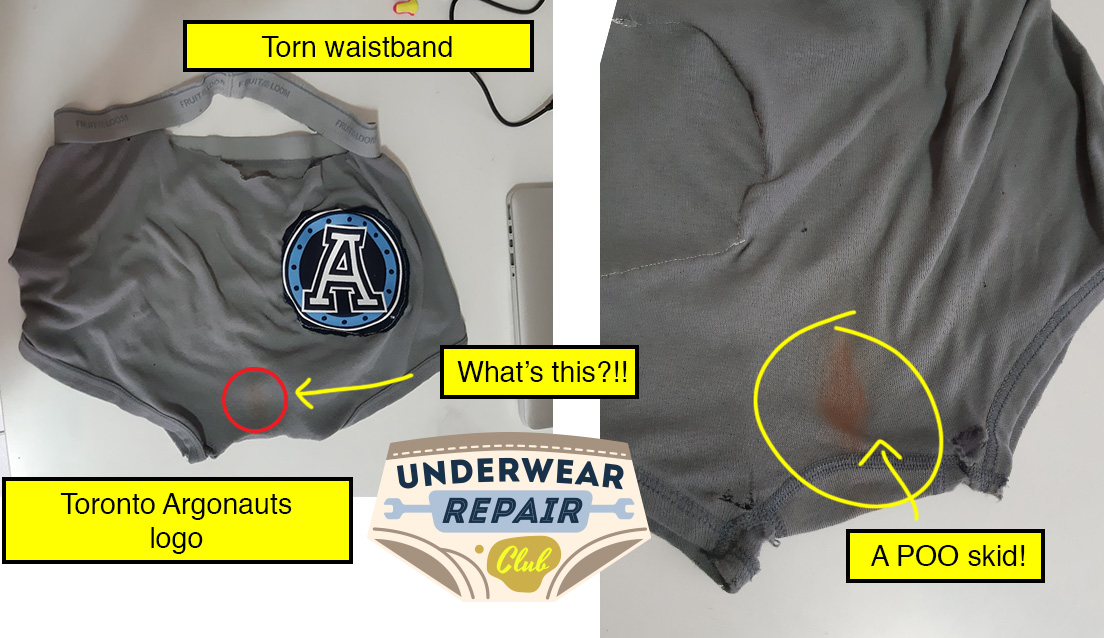 It's poop. Our Toronto Argonauts fan has a dirty bum. Normally we would stop the repair right there, but at Underwear Repair Club we love football, so we decided to help out our fellow football fan.
The Toronto Argonauts underwear repair
First we removed the poop skid stain, then replaced it with Fruit of the Loom reclaimed underwear. The we applied a repair fitting of a true football fan.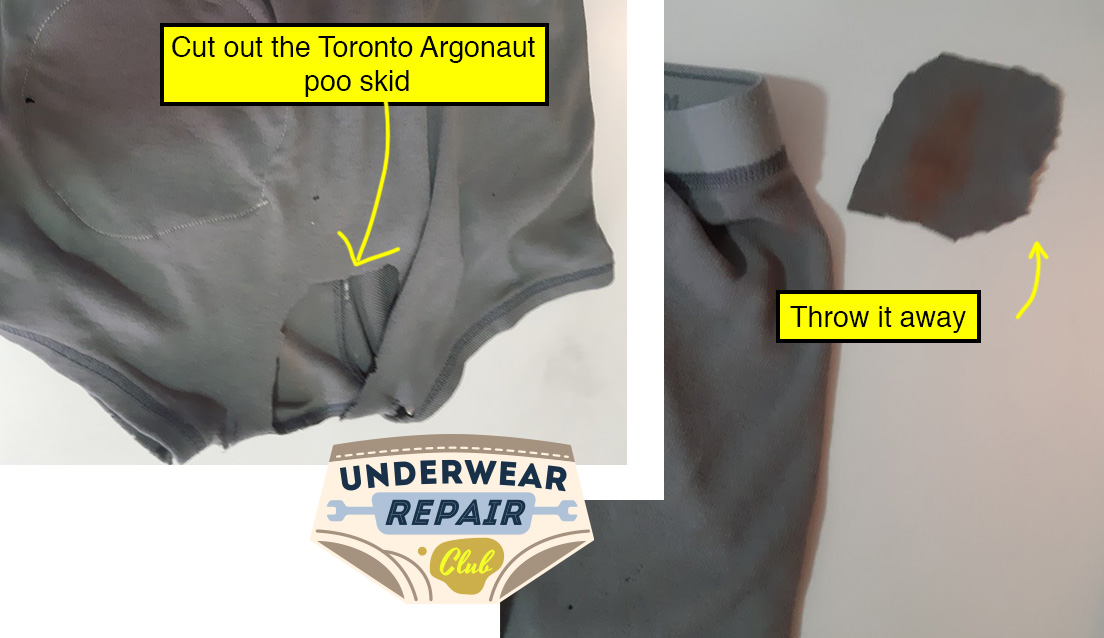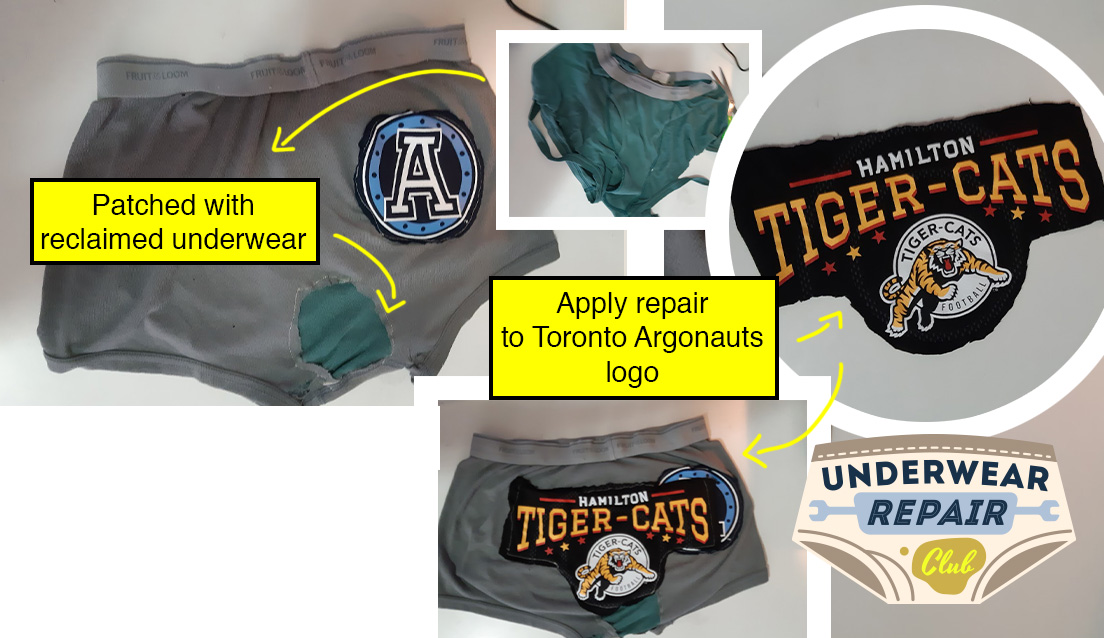 As you can see our Toronto Argonaut fan not only walked away with a new pair of poo skid free underwear, but a logo patch worthy of a true believer!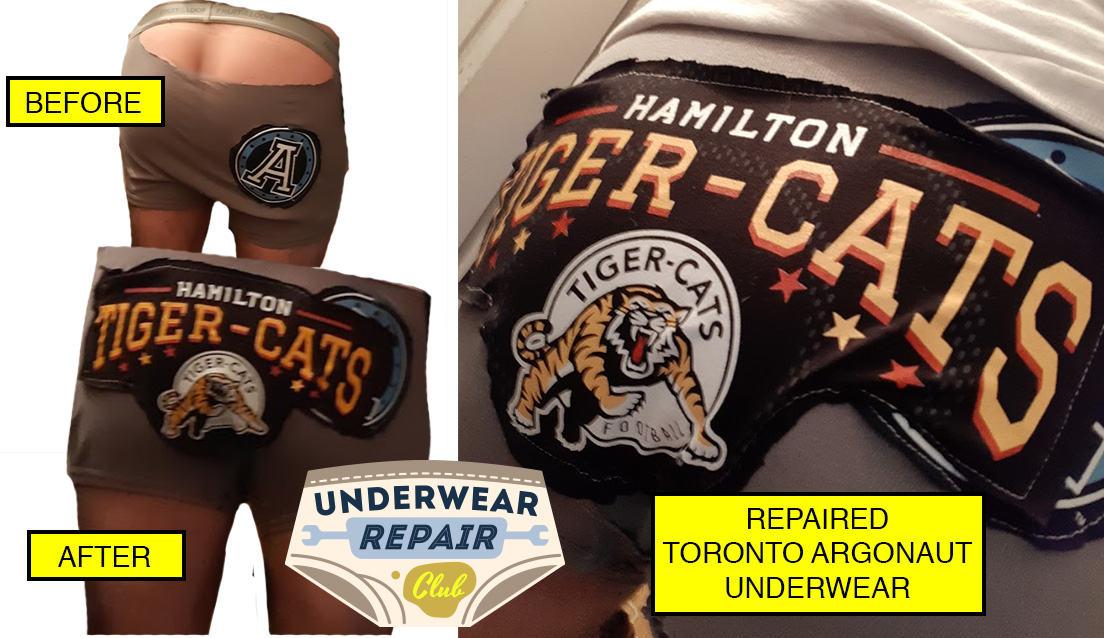 Oskee wee wee! Oskee wa wa! Holy mackinaw! Tigers! Eat 'em raw!
Additional Repairs:
Regular Member Underwear Repair
Silver Member Underwear Repair