Don't be caught with your pants down on St. Patties! A Underwear Repair Club member sent in his Fruit of the Loom, circa 2016, which had a hole in the butt plate. Mens sized Fruit of the Loom underwear is known for bullseye blowouts. Thankfully we had a sister set of reclaimed underwear we could use for this patch job (coloured green no less!) With high spirit we dived right in!
Step 1: Assess damage and find a mate
It's a hole. In the butt plate. Approximately 2.75 inches due north from the all seeing one eye Sauron.
Step 2: Prepare the Shamrock patch
It's simple really. Cut along a thigh zone, fold over, draw 3 curvy shapes, similar to testicles, and cut. Viola! A shamrock shape!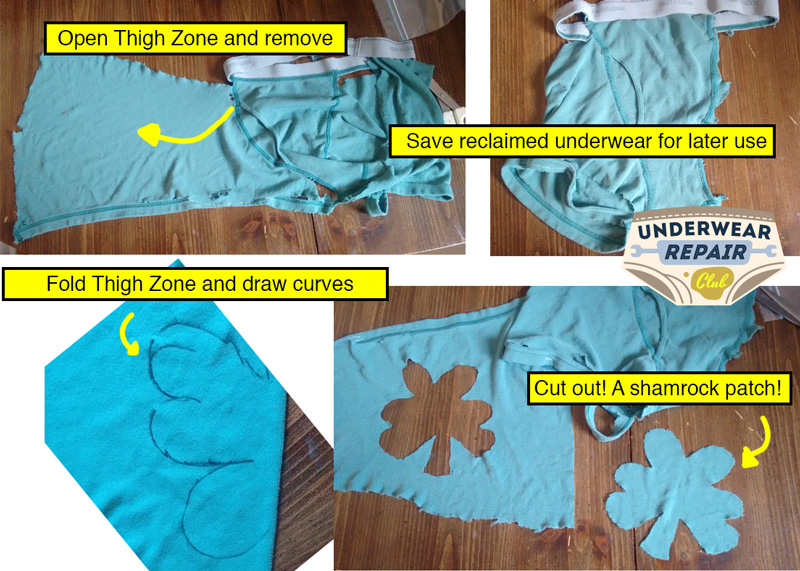 Step 3: Sew it on!
Save the reclaimed underwear from before for future repairs. Sew on Shamrock patch! Now get your March 17th on!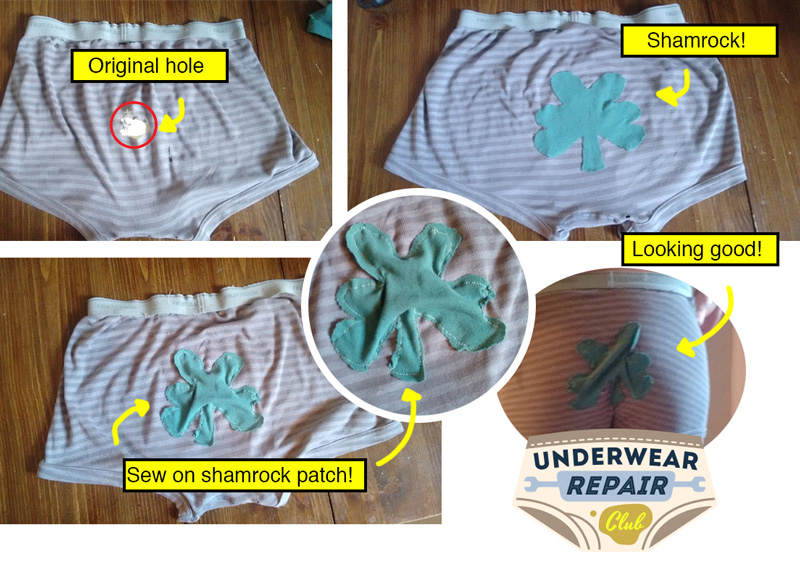 Additional Repairs:
Regular Member Underwear Repair
Silver Member Underwear Repair