A Silver Member of the Underwear Repair Club sent us their red Mountain Ridge briefs, sharing that they had been in an accident and were now required to wear boxer briefs, so wouldn't be able to wear their red briefs. As part of our commitment to our member's health and well-being, we took on the job, free of charge.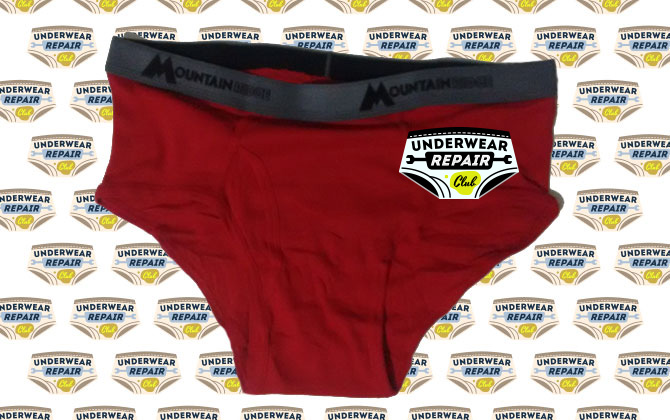 How we rehabilitated these Mountain Ridge Briefs
The first step was to find the right reclaimed underwear. The Mountain Ridge red briefs were size large, so we required at least an equivalent. Thankfully the Underwear Repair Club has generous underwear donors, and we were able to source a 10 year old navy blue Jves Martin boxer briefs, sourced from New Brunswick.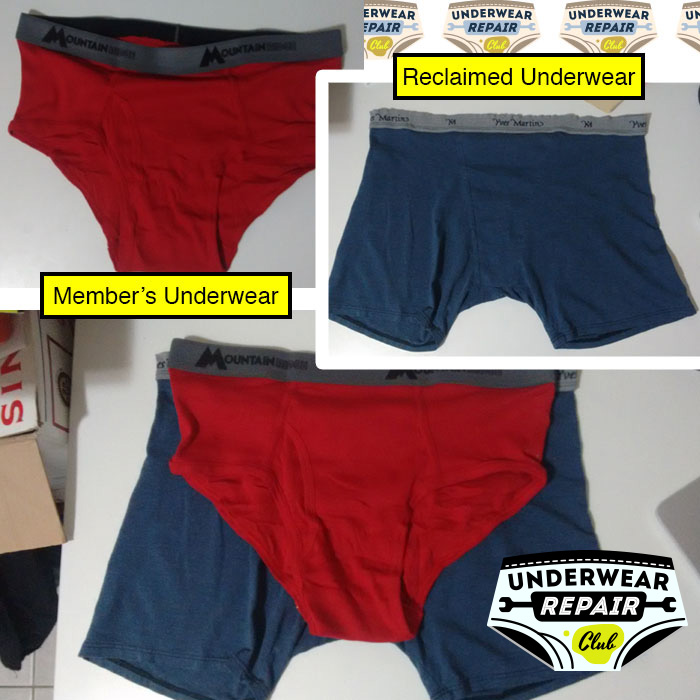 Removing the Thigh Zones
Using the original red briefs as our blueprint, we painstakingly removed the Jves Martin Thigh Zones. Then we cut open the donated reclaimed underwear thighs, so as to make it easier to attach them to the Mountain Ridge briefs.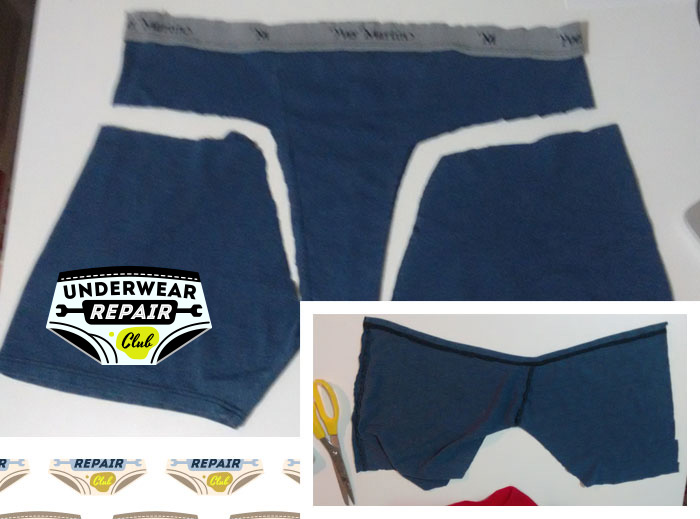 Replacing the Thigh Zones
After 20 minutes of repair time we were able to successfully attach the right Jves Martin reclaimed donated underwear thigh to the Mountain Ridge red briefs. From there, it was a simple matter of repeating the same procedure on the other side.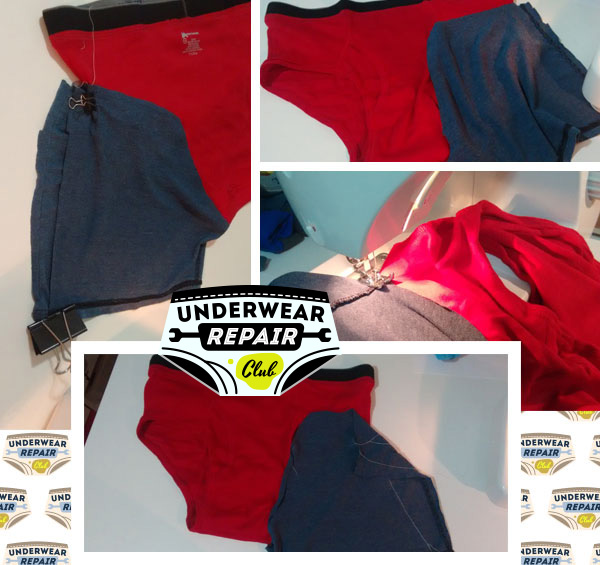 Transformed Underwear
Flipping the underwear inside out was the hardest part of this repair. This ensured we had clean repair lines during the repair.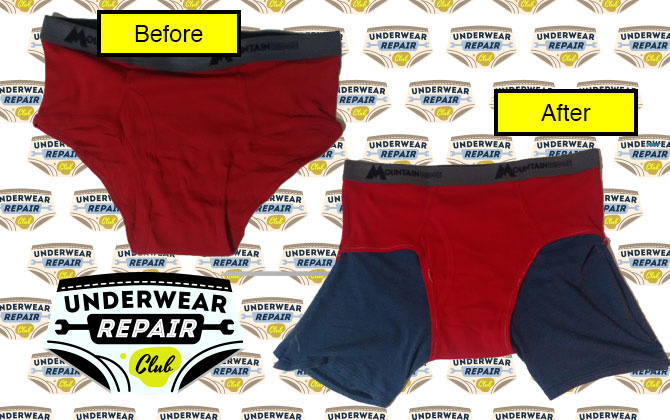 Happy Accident
Sometimes our Underwear repairs can become routine. However, thanks to this particular repair job, we were happily surprised to not only extend the life of the Mountain Ridge underwear, but find new life in the reclaimed Jves Martin underwear. The Jves Martin underwear were transformed from boxer briefs to a thong.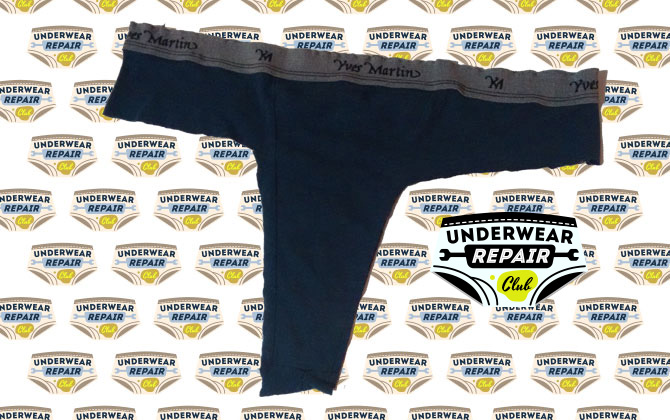 Additional Repairs:
Regular Member Underwear Repair